Air Force mascot, The Bird, guilted me into taking his picture on Friday.
Here he is doing this leaning against the board thing…
Here he is pretending to watch the game, or cry, or something…
And here he is doing something else, airing out his pit I guess.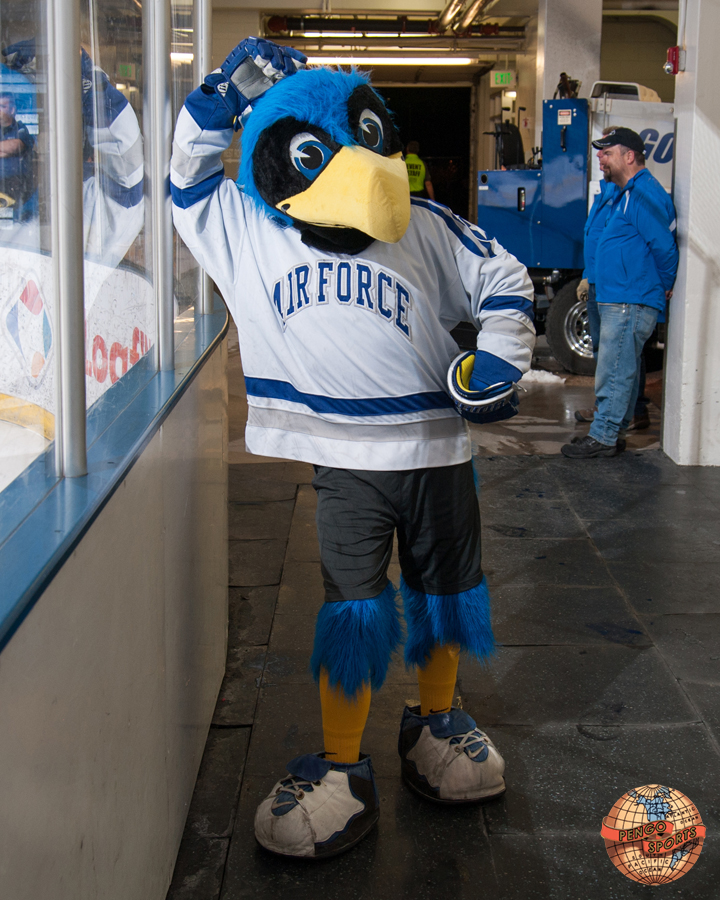 I did what you asked Bird. Now would you please release my children, unharmed, liked you promised. Thank you.