Do you want a Tim Dillard nut-shot/Keith Comstock tribute baseball card? If you really want one, we have about 100 autographed cards for fans of Tim, baseball cards & baseballs to the groin. But, there's a catch…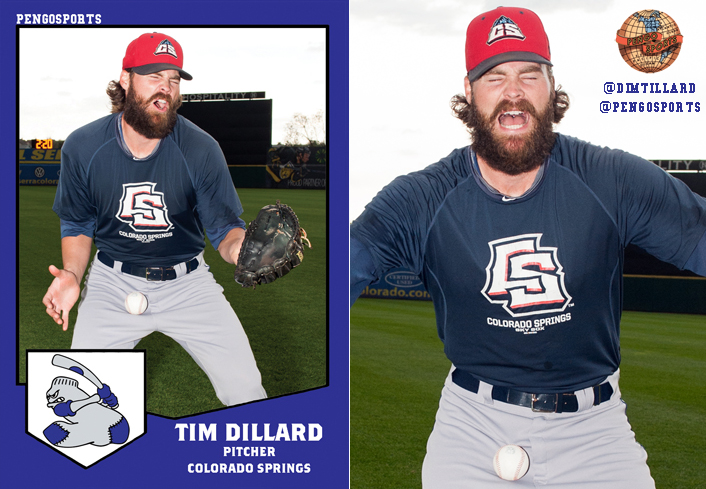 …they are not free and we are not selling them. To get a card you have make a donation to CASA of the Pikes Peak Region. We suggest $5, but feel free to donate more. It really is a great organization (read about them & their mission by clicking on the CASA logo below).
Send PengoSports $5.50, via PayPal and you will get an autographed card, in a sleeve & protective topper, and we will donate $5 to CASA to the Pikes Peak Region (the 50 cents goes to the US Postal Service). Send your PayPal DONATION to dillardcard@pengosports.com, sorry no credit cards, just standard PayPal transactions from your bank or PayPal account (don't want to hassle with the fees). You can also pick one up at Security Service Field at every remaining Sky Sox home game and save yourself the postage, just ask the team photographer (tall dude with a camera).
We'd love to be able to sell all the cards and give a $500 check to CASA on behalf of Tim & the Colorado Springs Sky Sox before the World Series. Thank you for helping out CASA and we hope you enjoy your nut-shot card.
The address again is, dillardcard@pengosports.com