"I'm tellin ya the pigman is alive. The government's been experimenting with pigmen since the fifties."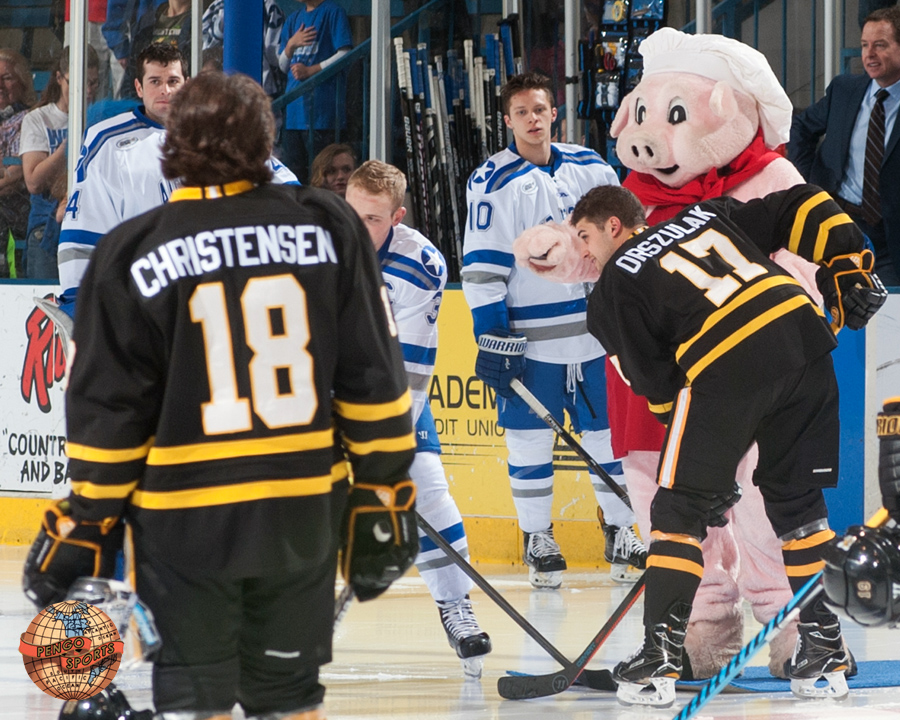 "Pigman, baby. Pigman."
"Let me understand this. So if you find the pigman, your intention is to …emancipate him?"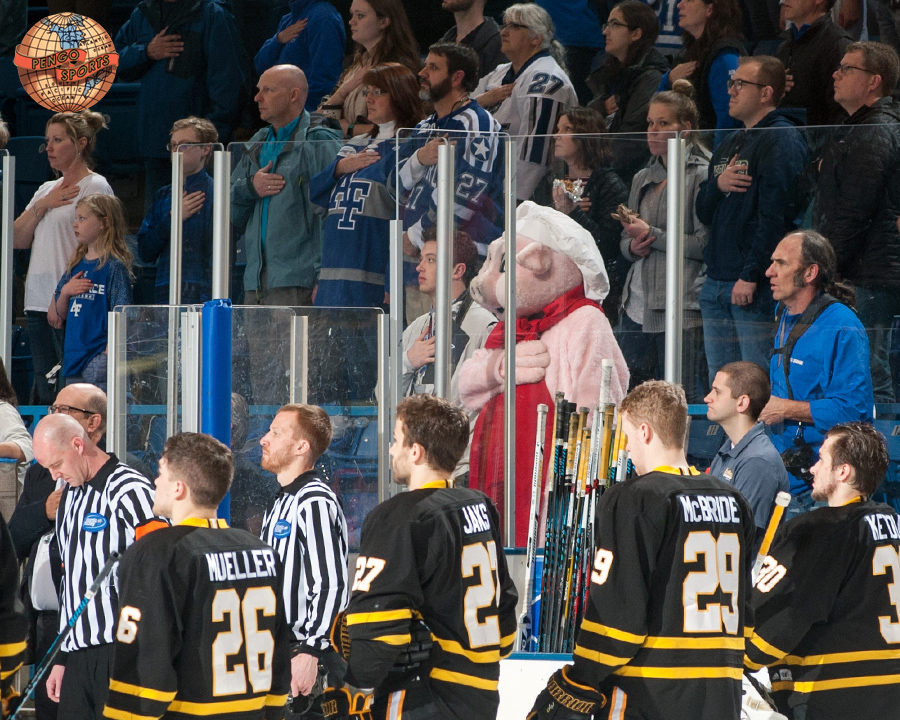 He may be a pigman, but pigman is respectful of our nation's anthem.
"Pig man! It's a pig man! Pig man! He looked up at me and made this horrible sound, eeeeaaaahhh, eeeeaaaahhh."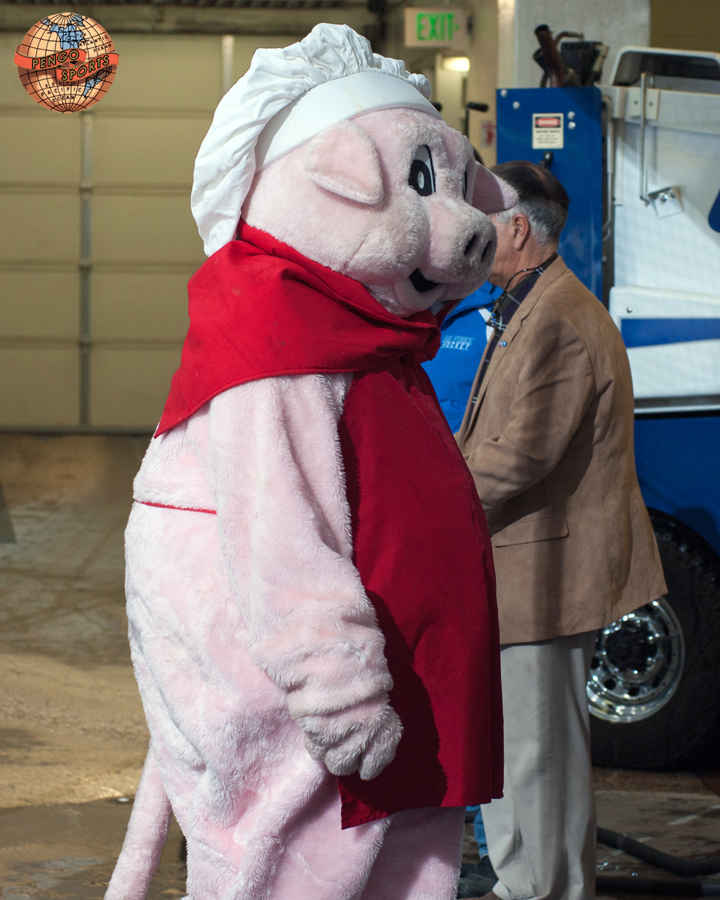 The pigman is off to take a dump. Godspeed pigman!
"Believe me…somewhere in this arena the anguished oink of pigman cries for help."
Oh, Air Force came back in this game, down 3-0, scoring 3 times in the last 4 minutes to earn a tie against AIC.
Shout out for the quoted material goes to Seinfeld season 5,  episode 5, "The Bris"