On April 10th, the Sky Sox called up the world's most dangerous secret agent/relief pitcher, and star of the hit FXX show, ARCHER, Sterling Tristan Archer.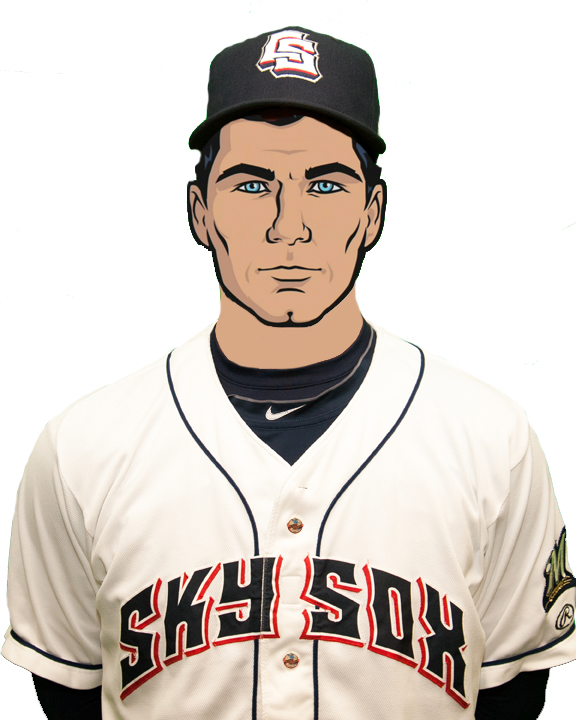 Since being called up from Biloxi, Archer has been in 2 games, pitched 3 innings, allowing zip-all with 3 k's.
According to his Wikipedia page, Tristan's obsessions include Burt Reynolds, Kenny Loggins, and big cats such as tigers and ocelots. His biggest fears are: cyborgs, alligators, crocodiles, and brain aneurysms.
The more you know!