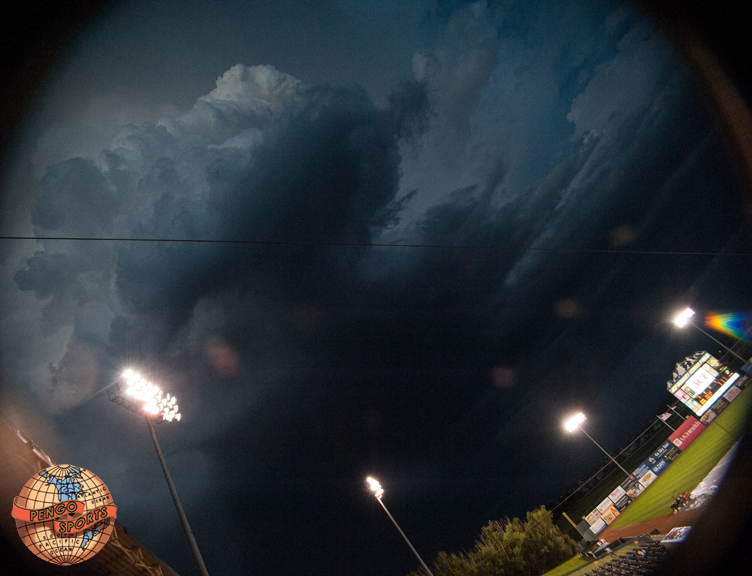 Our intrepid bunch of ballplayers battled back against an epic storm Thursday night and defeated Mother Nature (and the Iowa Cubs) 11-7. To paraphrase Winston Churchill, "the Sky Sox shall fight in Colorado, they shall fight on the ball fields and off, they shall fight with growing confidence and growing strength, they shall defend Security Service Field at Mile High, whatever the cost may be. They shall fight in the parking lot, they shall fight in the stands, they shall fight on the warning track, they shall fight in the dugout; they shall never surrender (because they're too stupid to quit #TSTQ)." Here is Yadiel Rivera, Manny Pina, Brent Suter & Keon Broxton's tale in pictures (with special guest appearances by Jorge Lopez and Tim Dillard):
But wait! Yadiel Rivera was not finished! Time to bat some hail straight to hell before being called up to the Brewers:
Our Sky Sox did what the Air Force's E-4B Nightwatch couldn't…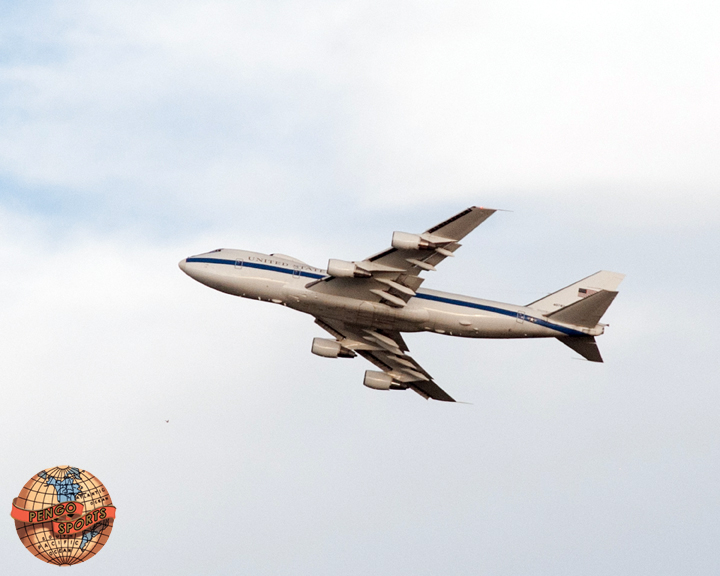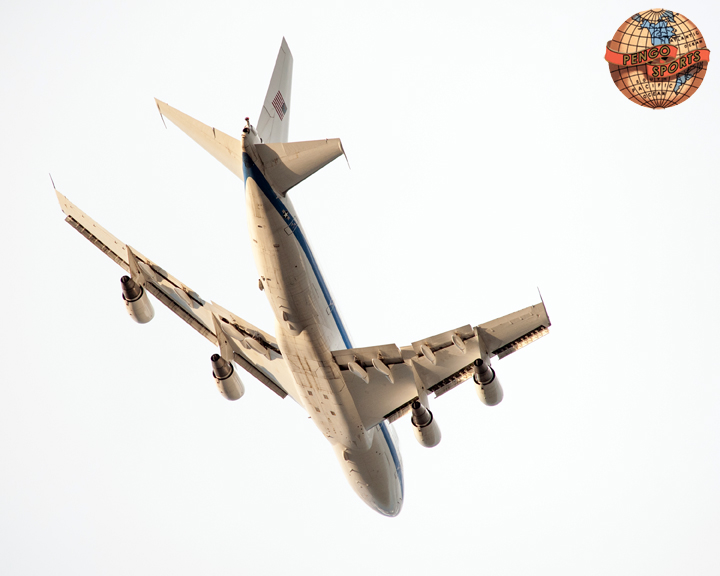 …chase this damn storm away and allow everyone to go home at a reasonable hour.