What did you do yesterday? Work? Something fun? Fuel your nightmares for years to come? I did the latter.
For the past couple of years these rodents have haunted me at Security Service Field at Mile High…
…Just the three on the right (Ciggy Butts on the left was a anti-smoking mascot that the kids all loved to get their photo taken with. So I guess that would be a fail when you're trying to get kids to avoid smoking and stuff. Maybe if they made him stink like an ashtray the kids would have kept their distance and taunted him like a proper mascot).
These "Hamstars" are part of a Kia ad campaign where hip hop rats tear-ass around town in their brand new Kia. You know, stuff that dreams are made of and makes you want to race out of your home and buy a new car.
So Monday I get the call to come out and shoot the "new and improved" Hamstars for this season's Sky Sox hamster/rat promotions. I get there, and oh my God! They have lost weight. They have lost a whole lot of weight and gotten a whole bunch more creepy. BEHOLD! YOUR 2014 HAMSTARS!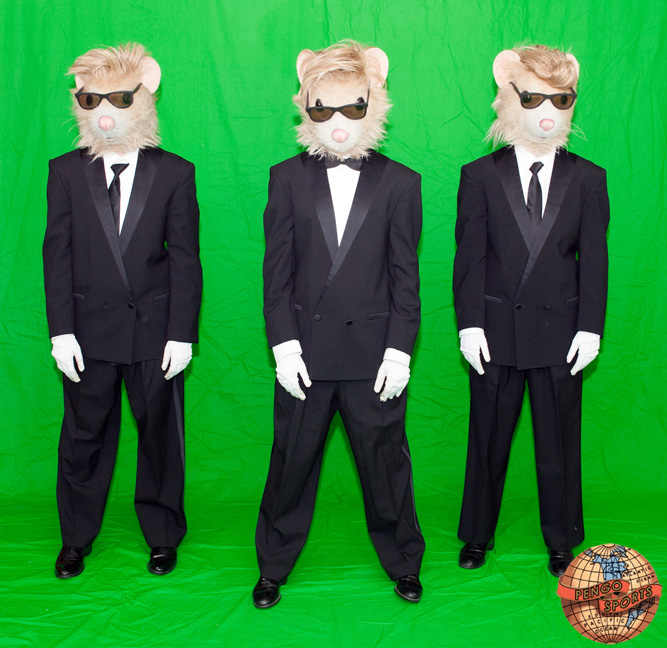 So, when you come out to see the Sky Sox this year be warned. These things exist and you will probably see them at some point. Maybe on Eat Your Own Young Night or Richard Gere Night. See you there! Bring the kids!