The Colorado Springs Sky Sox home opener at Security Service Field at Mile High was exciting. There was a ton going on, there was a marching band I couldn't see before the game, the Sox came back to win 12-11 in extra-innings in under 5 hours, and there were, I heard because I left many, many hours before the game ended, fireworks after the game! But the biggest thing that happened at the home opener was that Superman, yes, the Superman made an appearance at the ballpark!
Now I don't keep up on the comic superheros all that much, but I always though Superman wore a blue leotard with a big red cape. Today he was wearing khakis, a navy polo and a ballcap. I don't know. Maybe he's tired of looking like a weirdo and decided to modernize of something? But hell if that ain't Superman standing up there?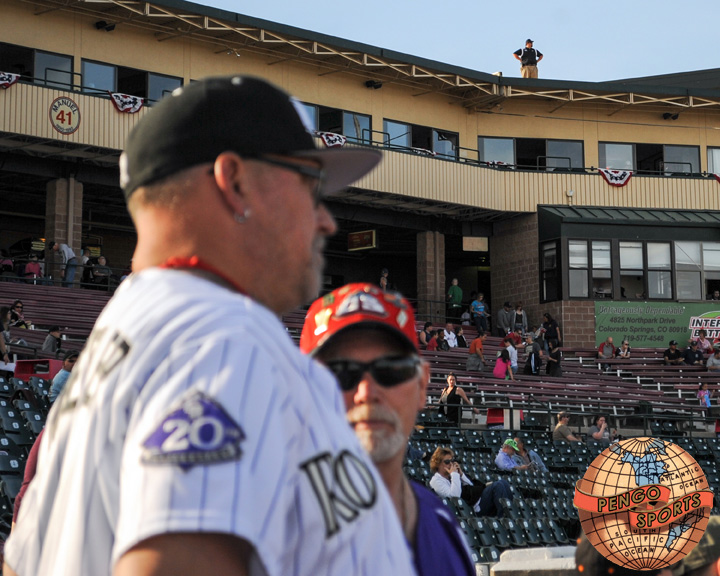 I just know it's Superman! That's how he stands dammit!
See! See?
Hey! Sky Sox reliever Nick Masset! Was that Superman?
Anywho…thanks for showing up Superman! I heard Aquaman was thinking of stirring up some trouble and you really nipped that one in the bud.