Relief pitchers don't do much except sit around in the bullpen, sneak back into the clubhouse & pitch  Here are a few examples of relievers doing other stuff:
Ariel Pena coaching first base:
Look at all the awesome stuff I found!
Occasionally they get to hit. Here's Jaye Chapman laying down a bunt:
Chapman reached, moved to 2nd, and then it was time to RUN! PITCHER! RUN!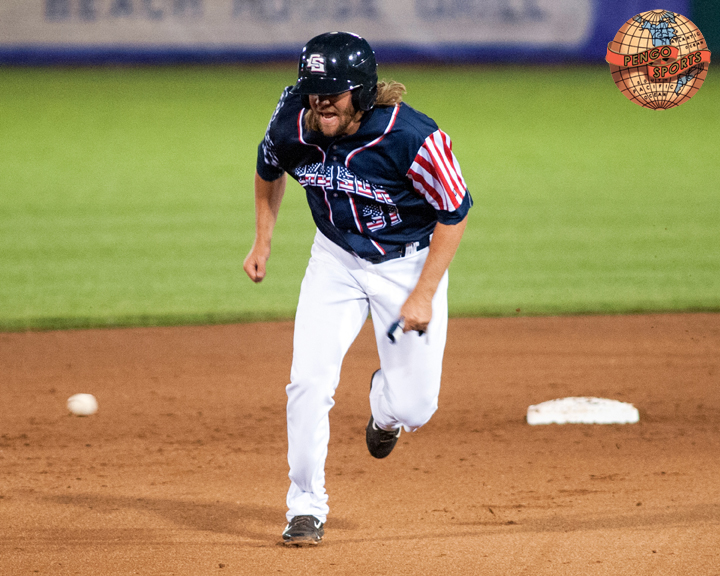 SCREAM! SCREAM AT THAT BALL!
Why is he running so fast?
Because he just killed that shortstop. He's running from the law now.
Run like the wind Jaye! Run to freedom!
And sometimes they get lucky and are called on to pitch run:
Orlando Arcia gives Ariel Pena a bit of base-running advice,
"don't get picked off. Don't run into any outs. Don't screw up too bad."
Got it boss. The Pena-Jet is ready to roll!
Time to stretch that lead. S-t-r-e-t-c-h it real good!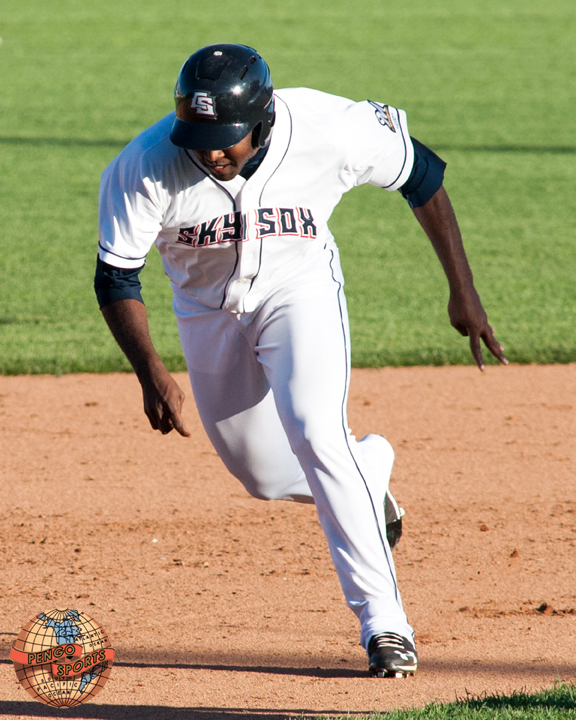 THERE! HE! GOES!
(He didn't go anywhere. Someone made the 3rd out elsewhere).
Well done gents. Keep running.