Last night Colorado Springs Sky Sox Director of Marketing and Promotions, Jon Eddy, went out to catch the ceremonial 1st pitch:
Most 1st pitches are on target, some are not, this one was in the dirt:
It's in the dirt and with a whiff and a miss of the glove the ball made its way to the backstop:
When the ball gets by you guess what?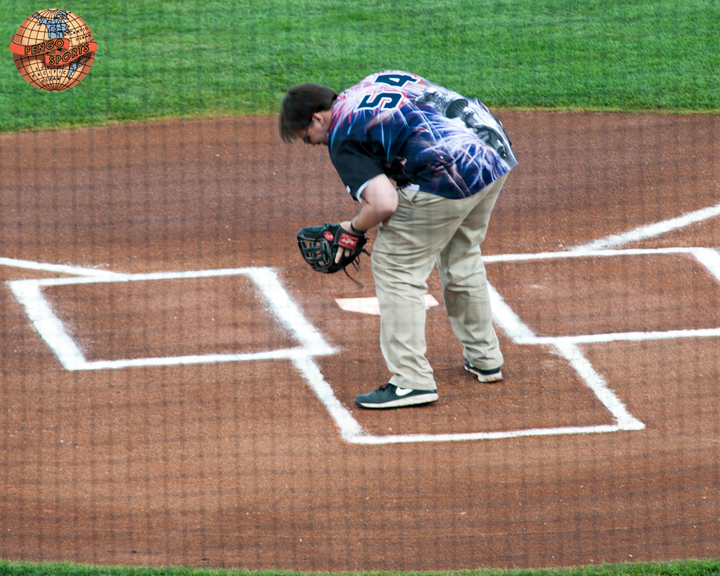 Yup. You get to chase it to the backstop!
Thanks for the entertainment Jon! (Not that we'd do any better  ; )