Matt Dominguez hit a home run in the 1st inning of tonight's game against Omaha (Sox are getting crushed 8-1 after 7) and came back to the dugout with this look plastered on his face: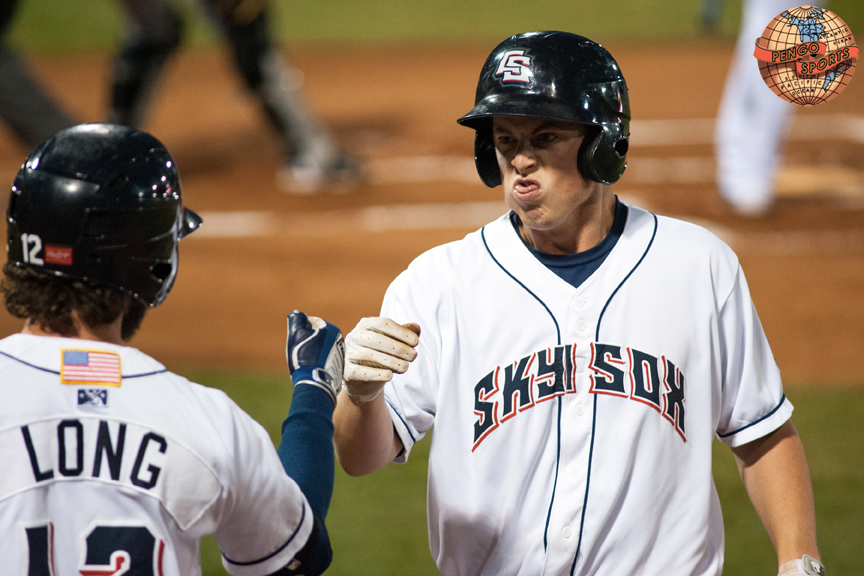 Matt Dominguez and Matt Long share a "moment".
Derp it up Matty! Derp it up good!