…but without all that pesky 'excitement' and stuff. I've watched for years and always kind of enjoyed it, but never really knew why I didn't enjoy it more until I shot the Air Force v Richmond NCAA Tournament play in game on Wednesday night at Falcon Stadium. The Falcons won 13-5 in a game that had intensity, skill and showcased great athletes, but was boring as dirt.
The college lacrosse game is get the ball, pass, pass, run a bit, get whacked with a stick, run, pass, pass, run, run, shoot, miss, get the ball back (or not), pass, run, whacked, pass, run, SCORE! (or not). The transition from offense to defense is entertaining, but once a team is settled in the offensive zone, it's bland and fairly predicable. Just not my cup of tea.
Air Force takes on Duke today at 315pm in the round of 16 on ESPNU. I'll watch it because it's Air Force and there's nothing else on (Dammit! The Tour of California is on NBCSN at the same time, so the clicker will get a workout).
I really do fell bad ragging on the sport like this. Really. But, damn, it's just not that exciting of a sport.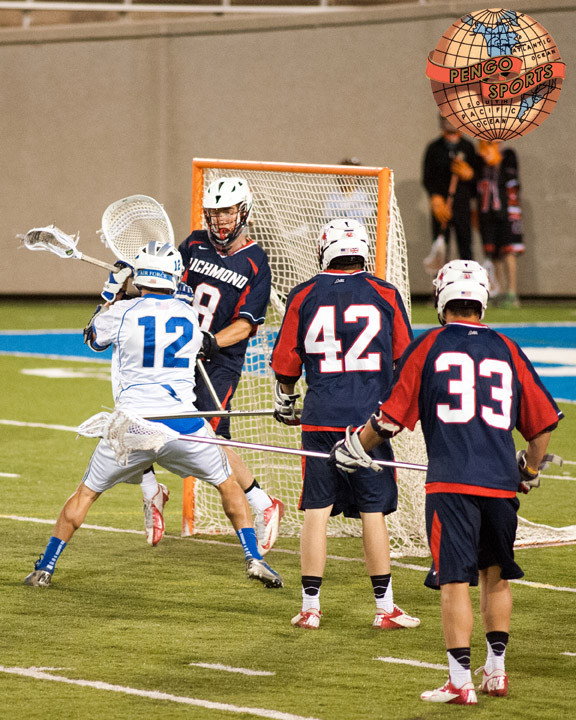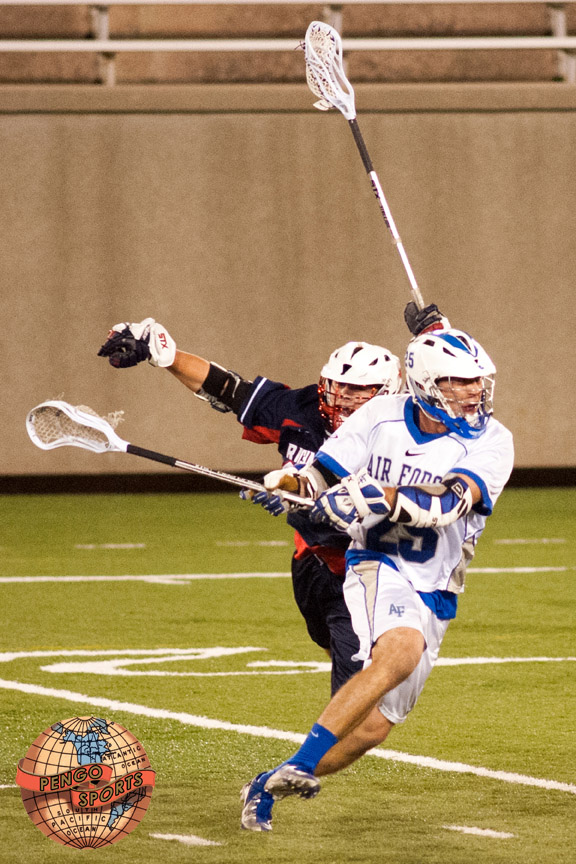 So, anywho, GO AIR FORCE! Beat Duke! (not going to happen, but they have had a great season and this is an awesome accomplishment for them).
Here the crowd shot from the game: